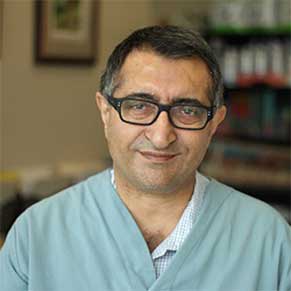 Dr.Varinder Dhaliwal
Hasting Veterinary Hospital Veterinarian
Coming Soon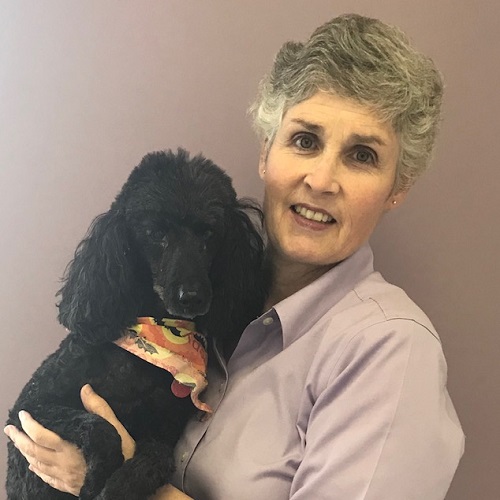 Dr.Andrea Giffen
Hasting Veterinary Hospital Veterinarian
Dr. Andrea Giffen grew up in Toronto and attended York Mills Collegiate. Her family always had at least 1 dog growing up. She admired the compassionate way their vet treated their dogs (especially the gentle way Dr. Smith removed the fish hook that was stuck in her dog's lip because she didn't put her fishing rod away). This inspired her to pursue Veterinary Medicine as a career. Andrea started working in Veterinary Hospitals after school during high school which piqued her interest in Veterinary Medicine even further. After high school, Andrea went to the University of Guelph and obtained a Bachelor of Science in 1984 then went on to graduate from the Ontario Veterinary College in 1989.
During her summer vacations in university, Andrea worked on 2 different dairy farms and she also worked as an Artificial Insemination Technician for Eastern Breeders. After graduation, Andrea started in a mixed animal practice in Alexandria for the better part of a year then opted to focus exclusively on small animal practice. Andrea has worked in a number of different veterinary hospitals in different cities and towns, including the Hastings Veterinary Hospital, where she worked for 6 1/2 years. She is very happy to be back full time at the Hastings Veterinary Hospital, in the town of Stirling that she has missed.
Andrea considers herself a true general practitioner but with special interests in pain management, fear-free practice, and dentistry. In her free time, Andrea enjoys gardening and reading. She is excited to be returning to the Stirling Curling Club. She has a Miniature Poodle named Dottie, 2 cats named Mini and Piggy and an African Grey Parrot named Simon.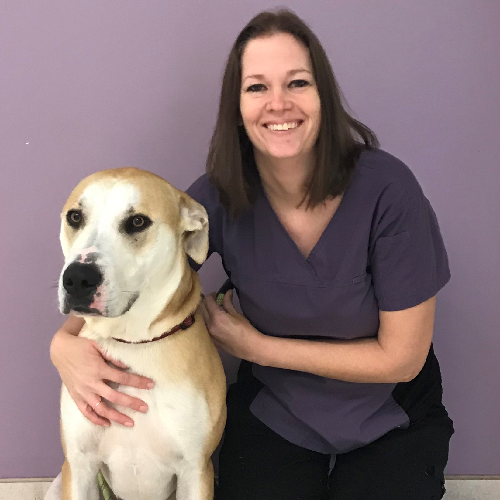 Michelle Soucie
Veterinary Technician
Michelle is a Veterinary Technician who joined our staff in Sept 2002. She enjoys riding her horse Neo and spending time with her two children (Hunter and Gage). She shares her home with tow cats (Kiwi and Oreo) and her dog Bruno.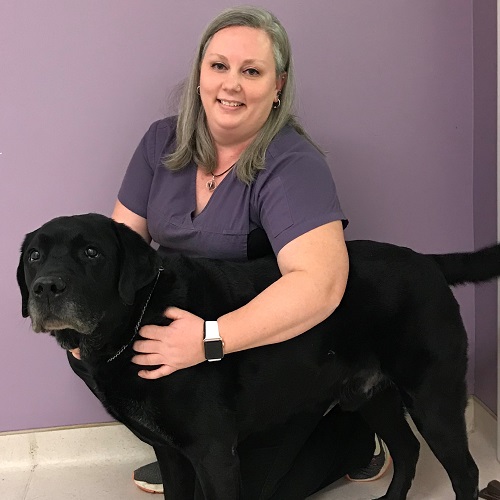 Tammy Henley
Vet Assistant
Tammy is a Veterinary Assistant who joined our team in 2001. She shares her home with many pets including her dogs (Reggie and Roscoe) and her cats (Pilly and Xappy). In her spare time, she is spending it with her husband Jody, and kids Abigail, Jack, and Claira.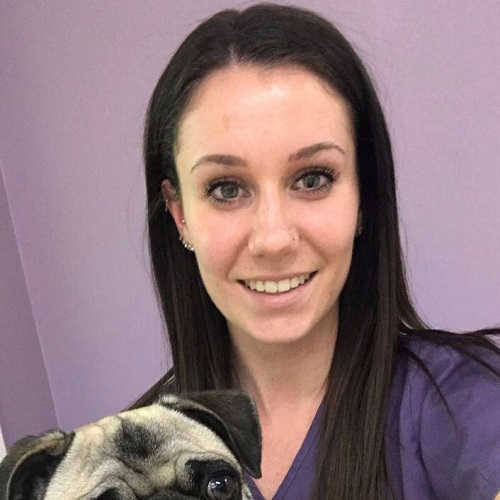 Beth Norman
Veterinary Assistant
Beth is a Veterinary Assistant who joined our staff in June 2016. She shares her home with her two cats, Penny and Gus and her dog, Ruby. On her spare time she enjoys spending time with her family.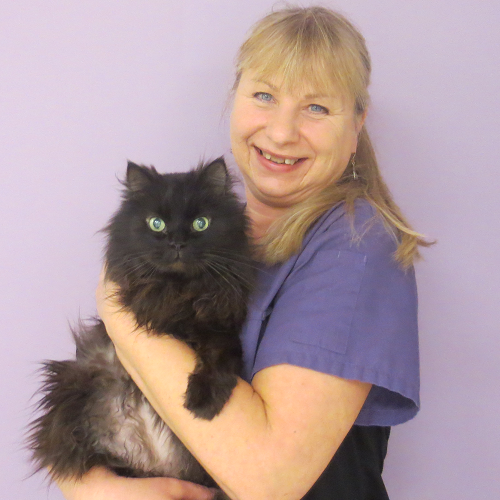 Michelle Cope
Vet Assistant
Michelle has always had a strong passion for animals. She has completed an Animal Sciences Course and has worked with animals for over 20 yrs. She has a special interest in fostering baby raccoons for Sandy Pines Wildlife Centre. Michelle currently lives with 4 cats, 1 dog, 1 bird and a variety of fish.